Limited Time Special Bundle
Limited Time Special Bundle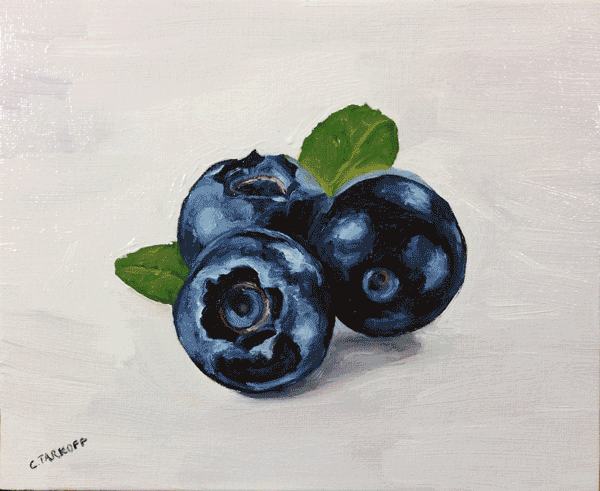 Limited Time Special Bundle
Each Original Painting is 8x10 inches (without frame). Oil on canvas panel.

Each Original Painting comes ready-to-hang with a Black Floater Frame.

This Bundle of Five paintings is a Limited Time Sale.

No substitutions.

These Five Paintings must be purchased together

No other discounts may be applied to this Bundle
Each Original Painting is 8x10 inches (without frame). Oil on canvas panel.

Each Original Painting comes ready-to-hang with a Black Floater Frame.

This Bundle of Five paintings is a Limited Time Sale.

No substitutions.

These Five Paintings must be purchased together

No other discounts may be applied to this Bundle
Each Original Painting canvas size is 8x10 Inches.
I use the highest quality artist oil paint on canvas panel.
THE ORIGINAL PAINTINGS ARE FRAMED AND READY TO HANG IN YOUR HOME OR OFFICE.
For inquiries and purchases, contact me at christina@christinatarkoff.com, or simply use the "ADD TO CART" button.
New Series - "From Your Kitchen"
Introducing…"From your Kitchen" series. The series includes fruits, veggies and paintings of ordinary objects. The first five pieces included in "From your Kitchen" are a series of fruits and vegetables.
I am not sure where the series will end but the series now includes FIVE PAINTINGS!
I never looked at fruits and asparagus so closely. Or realized the complexities! Aparagus - all those little pinkish-greenish leaves! Do asparagus eventually flower? I don't know, I probably should google it. Or, are all those little triangular leaves the flowers?
Fruits and Vegetables are more intricate and complex when you really "look" at each one carefully.
I hope you see the beauty and complexity of these beautiful fruits and veggies.
As always, I had to paint this little veggie adventure. I had to share it. Please enjoy it as much as I enjoy creating it. Let me know your thoughts!
I take every step to ensure this online image is as accurate as possible to the original painting. However variations in color may occur due to monitor differences.